It sometimes happen that all of a sudden you are unable to connect to Internet using your browser when you're sure your Internet is up. This has happened to a friend. His outlook was working fine and could send and receive emails using outlook. He could even ping but when he tried to access any web page from the browser he would get "Server not found. Firefox can't find the server at ..."
This can have different causes. One of them is proxy settings.
Before you try any complicated solution I suggest you try this fix. I assume you are using Firefox 4.0 or above.
Step1:  Click on Firefox >> Options >> Advanced >> Select the "Network" Tab >> Click on settings as indicated below
Step2: Check "Auto-Detect proxy settings for this network" then try to connect to Internet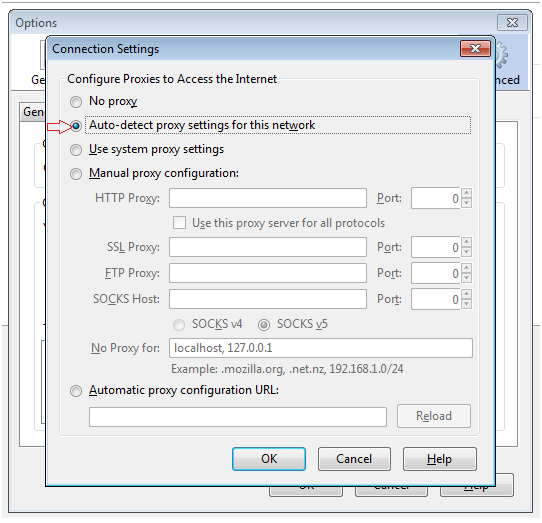 Then, try to connect to Internet. I hope it will help fix your problem.